Manage your project
Manage
From your Team Dashboard page, click on the title of the project you want to manage.

All management actions are available in the Project actions button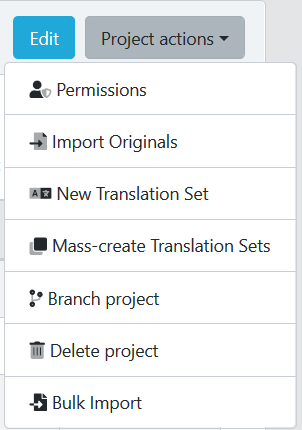 ---
Permissions
In TranslationsPress to create Languages Packs, strings needs to be translated but also validated for each locales.
For that you need to give that permission to whoever you want among your team members.

Click the Add button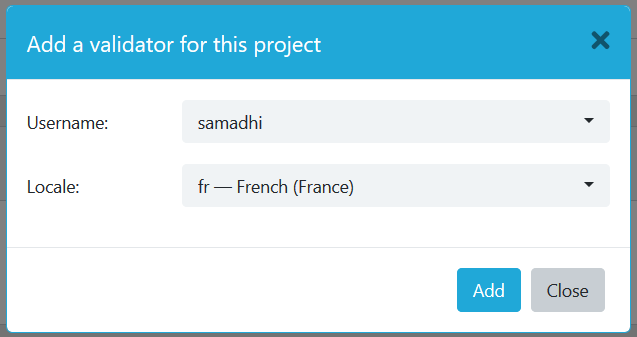 In the popup, pick your member and his locale
Push the Add button.
Your team member can now validate all strings in this locale for all your projets.

---
Import Originals
To manually update your source file.
If you're using the VCS configuration, you don't need to use this option.
---
New Translations Sets

Use this option to create a new locale for this specific project
Locale – Pick the locale you want to add
Name – Enter the locale name
Slug – Leave as default
Project – Choose your project name
Push the create button
---
Mass-create Translations Sets

Use this option to create a new set of locales based on another of your project
Pick your source project from the dropdown
Preview the changes anf if you're OK with them
Create the translation set
Note: Removing an existing locales from your project will remove all its translations.
---
Branch Project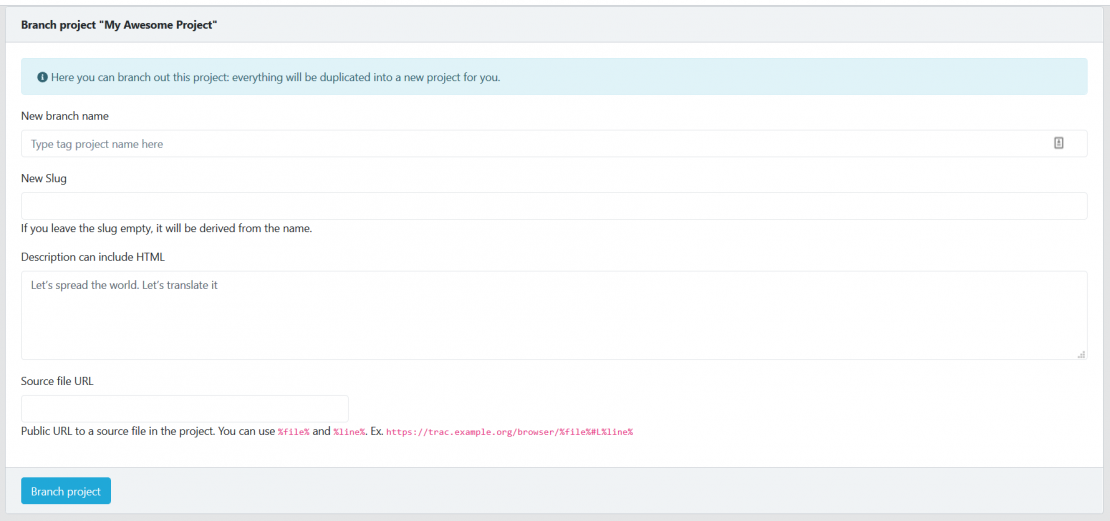 ---
Delete Project

Use this option to delete a project and all its translations.
Note: Every deletion is definitive, no way to come back, so be careful.
---
Bulk Import

Use this option to import in one time all previous translations of your project.
Hit the Browse button and choose the zip file on your computer containing all your project po files
Hit Import
In the new window, select the corresponding sets to your project locales, hit Review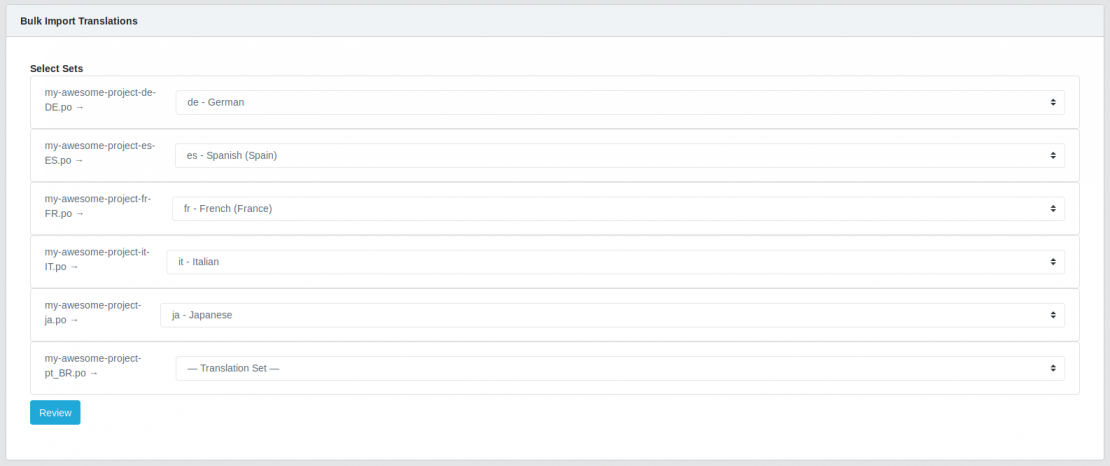 Overwrite translations if you want to erase all previous translations or Only import new translations
Choose the translation status
– Current (validated)
– Waiting (need rewiew)
Hit the Import button to complete the process

---