TranslationsPress
WordPress platform solution for the localization of WordPress' plugins and themes
Unlimited sources strings
Unlimited projects
Unlimited editors/contributors
Unlimited locales
Unlimited advanced features
$ 50
monthly (7 days free trial)
$ 550
annually (1 month free trial)
---
Features
Online Translation Editor
Offer contributors to your project's translations a unique and optimized environment where they can collaborate with each other, choose the best translations, use the advantages of Glossaries and Translation Memory.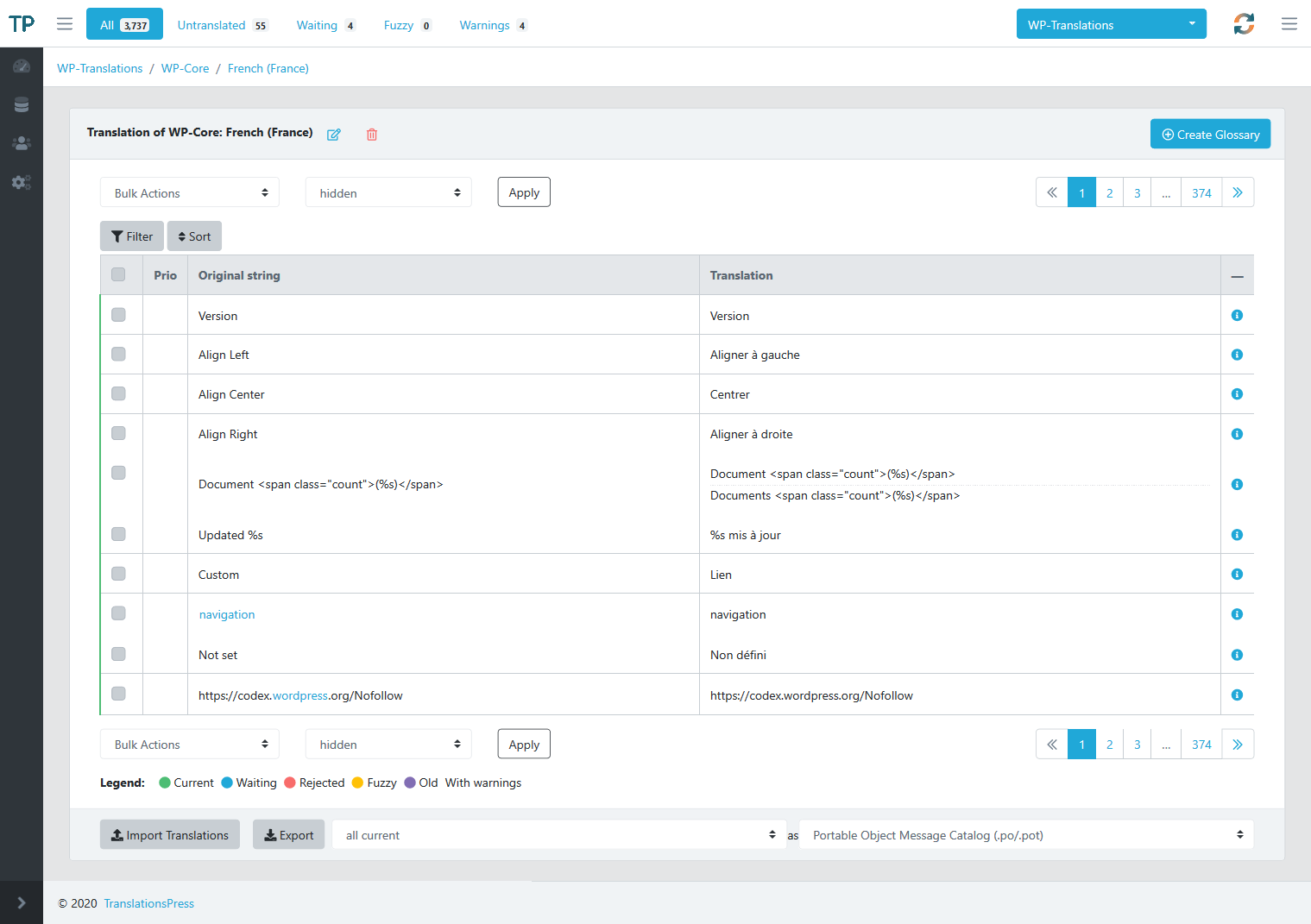 Language Packs
With the help of the language packs feature, every new translation sets are automatically sent to your users WordPress admin without any interaction on your side.
Set you free from the .po and .mo files, and concentrate on what you do best, development.
Translation Memory
Translation Memory (TM) is the vault of all previously translated content from all your projects. TM translations can be re-used in the Editor by your team members and help to increase consistency across your projects and in the whole WordPress ecosystem.
Glossaries
With the integration of the official WordPress glossary and the ability to create your own in all your projects, reduce rework for your team and enhance the quality of your translations.
GitHub, Bitbucket and GitLab Integrations
Setup and link your repositories in version control and get your source file automatically updated every time you commit a PR. Your translations are always up to date and available.